October 14, 2023
0
Bryan Holiday
4 Must Visit Beaches In The Southern Hemisphere
Good morning Travellers! 👋🏻
Happy Thursday, we hope you're having an excellent week so far! 🤩
We don't know about you, but the weather here in Sydney has been pristine. Clear skies, minimal wind, not too hot, not too cold, borderline perfect. 🏝🌊☀️
We've even considered moving our entire office onto a nearby beach; we'd just need a really long extension cord and pray that sand doesn't get into our computers… 👀
Speaking of beaches, we've got a pretty cool blog topic for you today; 4 of our favourite beaches in the Southern Hemisphere. 🏖
So without further ado…
1. Whitehaven, The Whitsundays, Australia
Known as the reigning champion when it comes to the most photographed beach in Australia, this luscious, very sandy, very salty (sounds like a popcorn flavour) beach features incredibly fine silica sand which does not retain heat. Meaning it's totally comfortable to walk on, even during the scorching Australian summers. It'll also act as an exfoliator, leaving your skin incredibly soft and smooth!
2. Anse Source d'Argent, La Digue, Seychelles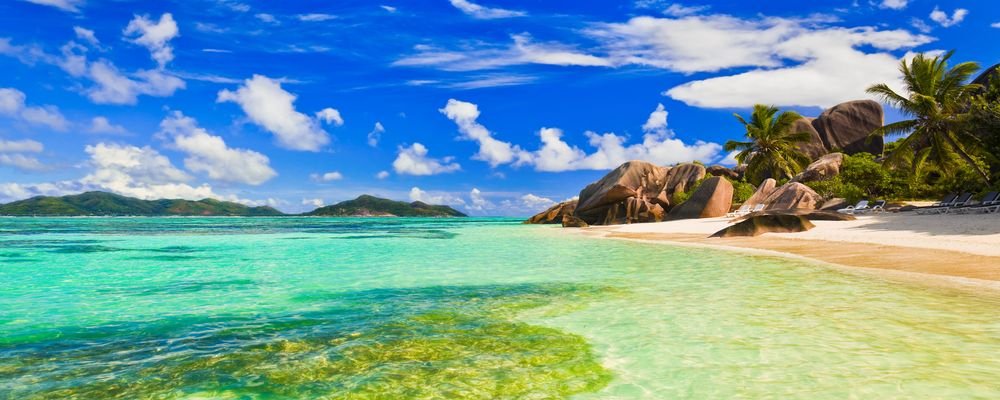 Renowned for its stunning beaches, Seychelles is home to Anse Source d'Argent, a pristine beach featuring calm, shallow water, many tropical fish, fine white sand and sparkling turquoise water. All of which are juxtaposed by huge boulders, creating a dramatic landscape contrasting traditional beachscapes found around the world.
3. Llandudno, Western Cape, South Africa
Surrounded by large granite boulders and overlooked by staggering mountains, Llandudno beach is one of the best spots in Cape Town to sit and watch the sunset. Ideal for evening strolls, romantic picnics, and adrenaline-filled surfing sessions. This spot, however, isn't recommended for swimming due to its rough waves and chilly water. A gentle reminder that not all beautiful beaches are ideal snorkelling/swimming spots.
4. Lopes Mendes, Ilha Grande, Brazil
The most beautiful beaches are often the most secluded, as is true of Brazil's most spectacular white sand beach. Lined with palm and almond trees, this remote paradise offers crystal clear waters and unspoilt sand, with three kilometres of nothing but nature and the occasional local selling cold cans of beer.
And there you have it; with summer approaching in the Southern Hemisphere, be sure to add some of these locations to your next itinerary. 🤩
Do you have any beach recommendations? We'd love to here them! Simply drop a comment below 🥰
That's all for the week, enjoy the rest of your day and have a great week! ✌🏻
Your amigos,
P.S
- Heading overseas soon? Be sure to pick up one of our prepaid travel SIMs, no nasty fees, data options tailored to your itinerary, and a huge amount of country selections. You can check out our entire collection
here
.
🤗
Leave a comment