Travelers ❤️ Simify
10,000+ Five Star Reviews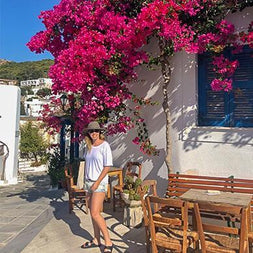 Akacia H.
Simple and convenient
I can't stress how easy to use this was! I got off the plane in Greece, popped in my sim, no details to enter or setup process, and was connected. I have been spamming family and friends on Instagram and using lots of google maps.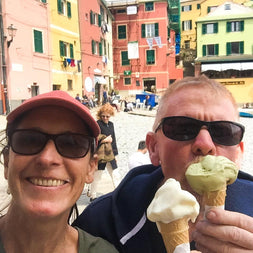 Debbie D.
A must have on holiday
This SIM worked as advertised. We travelled Italy, France & Spain for a month & found it invaluable for getting around. So handy having internet on the road & not having to rely on finding Wifi. Would definitely purchase again for next trip.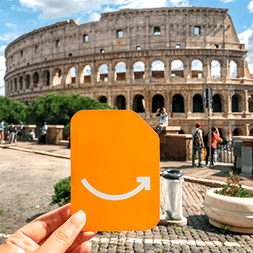 Debra M.
Best choice ever made
Purchasing my SIM card with Simify was the best decision I made. I would thoroughly recommend using Simify for overseas travel SIM cards as it has been the easiest and cheapest way to stay in contact.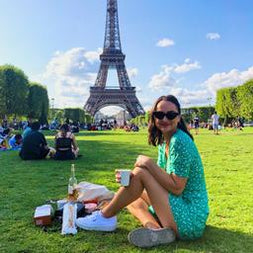 Eliza B.
A SIM to keep us connected on our travels
The experience using this SIM was great! It kept me connected in every country I traveled around Europe, allowed me to browse the web, use Google Maps and Social Media just as I would at home. Great experience and highly recommend!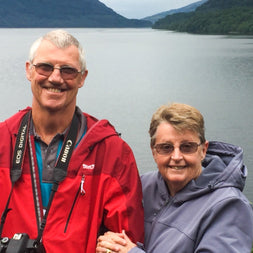 Colleen H.
SIM was a great idea
We hired a car for 4 weeks and the main use was to use Google Maps and it was great. Knowing it was prepaid, there was no fear of roaming charges to we Googled information we needed. Making touring a breeze!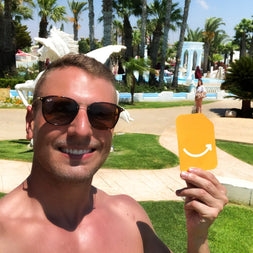 Mitchell P.
Saved us so many times!
My partner and I used a SIM each for the 4 weeks we were away. We used to look for Wifi everywhere we traveled - never again! Simify all the way moving forward. Nothing better then peace of mind in a foreign country. Thanks team!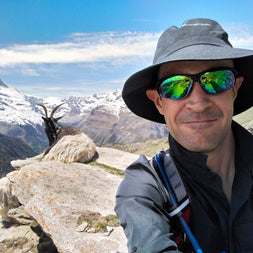 Bradley S.
Great value, easy to use SIMs
Recently purchased 4 SIMs to use over a 6 week trip with my wife. They worked flawlessly. I'd highly recommend using them. I saved around $350 in roaming. Never got anywhere near using all the data included.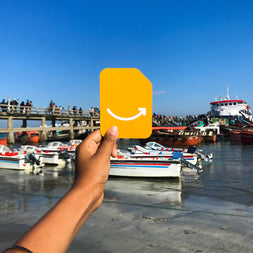 Bethany E.
Fantastic experience
I did my research, Simify are by far the best value and service. Once I got on the plane, I inserted the new SIM card and when I got off the plane it was good to go, Calls and Data, just like at home. It could not be easier.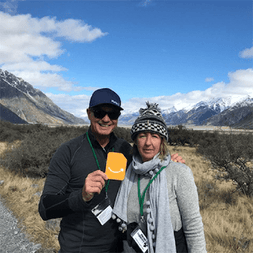 Wayne S.
Perfect card for my trip
I mainly used it for data so I wouldn't have to log into free wifi with all the password hassles that go with it. It was fast and trouble free and I wouldn't hesitate getting the same one again. Recommended 10/10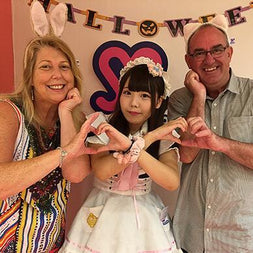 Jennie S.
So happy we had a SIM
The sim was easy to insert and worked throughout our trip to Japan. We were able to keep in contact with our kids at home and up-to-date with our social media accounts. Made travelling so much easier.
SimsDirect now Simify
International SIM Cards & Prepaid Travel SIMs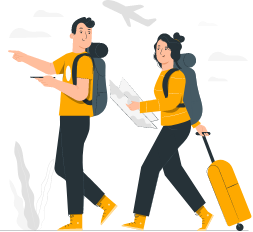 Start Your Vacation The Right Way
Don't scramble around trying to find a SIM in an unfamiliar country. Our SIMs activate as soon as you land so you can start your vacay the right way.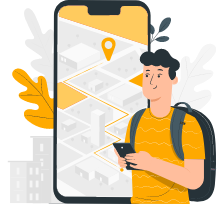 Explore With Confidence
Access your online banking, navigation apps, and research tools on the go, wherever you are.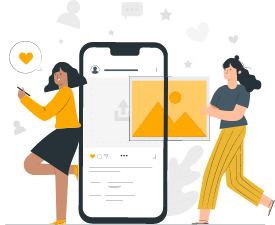 Stay Connected
Document your travels and keep in contact with loved ones during your adventures.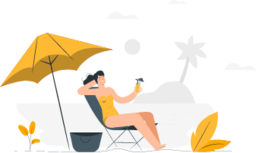 No Sneaky Fees
Avoid those nasty hidden costs and enjoy premium data speeds for as little as $2 a day.
Get the Ultimate
Europe Travel Guide
Read Now
With Simify SIMs
Happy. Simple. Travel.
We know all too well what it's like to be slapped with an exorbitant phone bill while overseas. The truth is, mobile service providers charge way too much when it comes to roaming fees while abroad. Vacations are supposed to be remembered for the good times that were had, not the bills that were incurred. But that's where we come in! Traveling connected made easy; plenty of data/call options, affordably priced, and excellent customer support. A few of the many reasons to travel with Simify.